DID YOU KNOW – that the leopard tortoise is the only species of tortoise that can swim.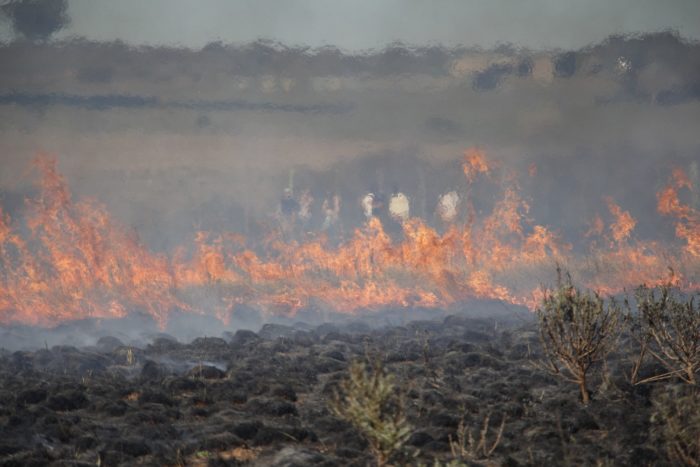 Working on a controlled burn for vegetation regeneration – a small area on the breeding centre was pinpointed for a controlled burn this month. The team were armed with their gwarrie bush branches to extinguish any "jumps" the fire might take. Manpower and eyes to monitor a burn are the most important factor.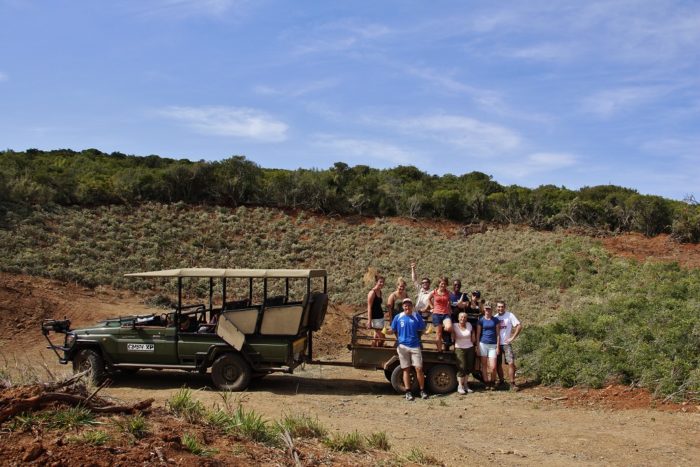 Rehabilitating a quarry on the reserve – quarries are a resource for road material on the reserve and once usage has been complete, the team go in to rehabilitate the excavated area. They first reseed with different grass types, rake in the seeds and then brush pack to protect and encourage growth.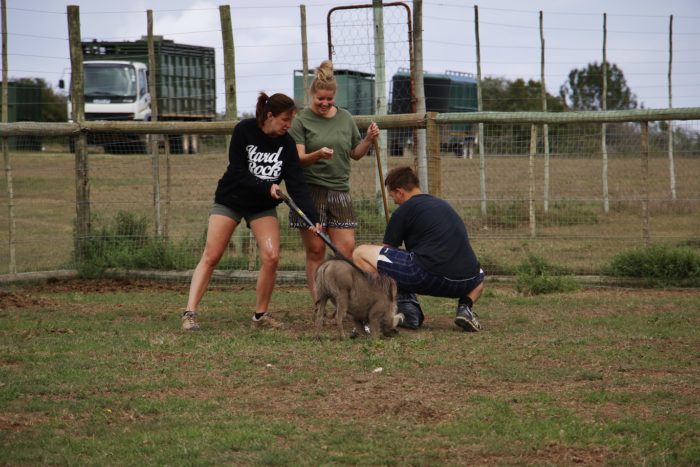 Working at the Rehabilitation Centre – from time to time we are asked to help out at the rehab centre, with cleaning enclosures or helping with maintenance. This month the team got to help clean out the warthog's area and a couple of other stables, carry out some weed control and do some painting.