MEET THE TEAM
Mark Bottell – Co-Founder, Director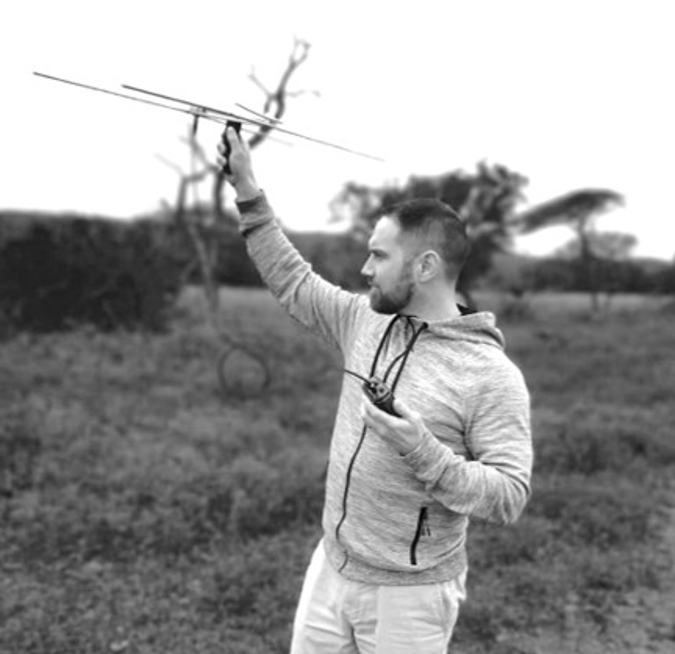 "After taking a Gap Year when I was 18, I have been hooked ever since! I have been incredibly fortunate to travel all over the world from a young age, and love nothing more than being able to share my passion with all of the extraordinary students and volunteers who travel alongside us."
FAVOURITE DESTINATION: It has to be South Africa, which I call my second home.
FAVOURITE GAP PROJECT: Shamwari! I was one of the first ever volunteers at the Game Reserve nearly twenty years ago, and I've had the privilege to watch the reserve grow ever since.
TRAVEL TIP: Don't stress too much about packing for your trip! You will always pack too much – as long as you have your passport, the rest can be sorted.
June McCann – Client Travel Administrator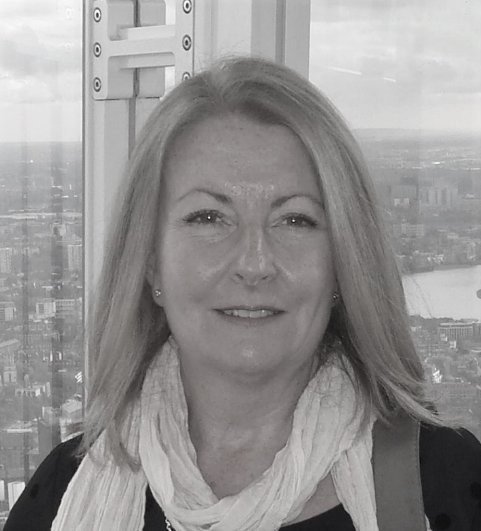 "I started my career in the Royal Air Force, which set me up for a role in travel – working initially with a short haul tour operator, before moving to work with international airlines and now with Gap Africa Projects. I am very lucky to have spent 5 years living and working in South Africa – next on my 'travel to do' list has to be Cambodia and Vietnam!"
FAVOURITE DESTINATION: South Africa, particularly the Western Cape – the scenery is spectacular with diverse flora and fauna.
FAVOURITE GAP PROJECT: Costa Rica looks amazing!
TRAVEL TIP: Always keep a change of clothes in your hand luggage, just in case.
Carmen Warmenhove – Sales and Marketing Executive (South Africa Base)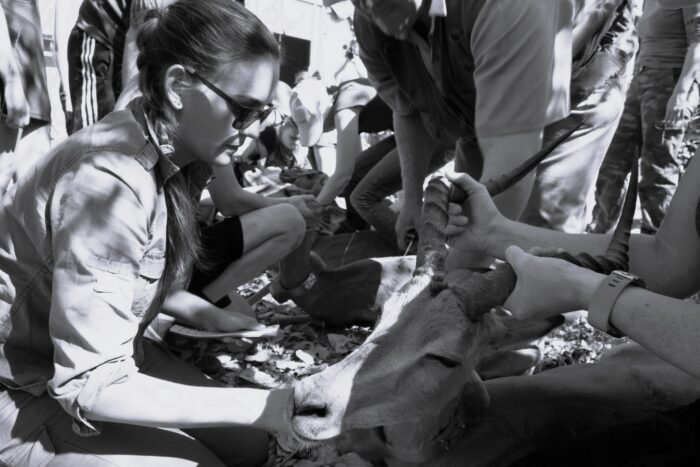 "I have run wildlife volunteer/student programmes on Game Reserves in South Africa and worked for a small tour operator, so this role was a natural progression – I have a great sense of purpose serving a company that supports ethical conservation and community projects in my beloved home-country"
FAVOURITE DESTINATION: South Africa is full of secret gems – a little village, Kleinemonde (Eastern Cape), where my first home was, is an example of this –  the perfect combination of beach and bush.
FAVOURITE GAP PROJECT: The Waterberg was my life and home for five and half years so I have soft spot for any project in that region.
TRAVEL TIP: I don't travel without sunscreen, a headlamp, a solar powerbank and a small first aid kit.
Nick Christie – Co-Founder, Director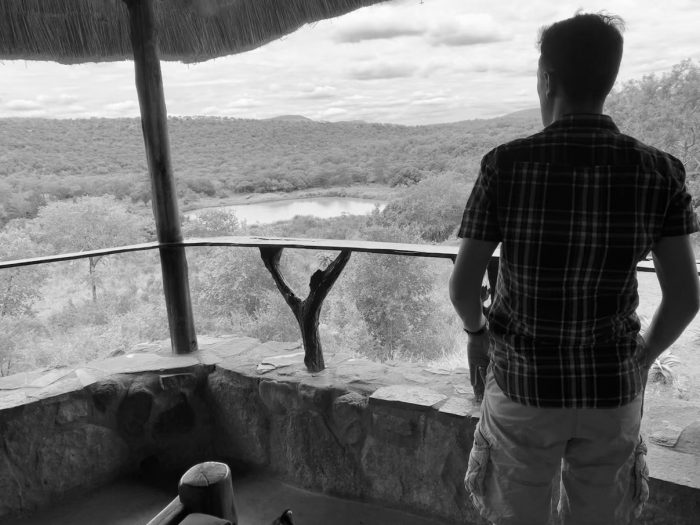 "Nearly a decade ago now, I had a vision of what the company should be, what it should stand for, and how it should serve its clients. I'm proud to say that this belief has turned into an unquestionable position of strength within the industry – fueling us to create new projects around the globe."
FAVOURITE GAP PROJECT: I might be biased considering I personally put this project together, but I'd have to say Scotland – namely for being beautifully close to home, making it possible for all to experience eco-conservation and wildlife.
TRAVEL TIP: Always pack a pair of socks, pants and a toothbrush in your hand luggage!
Rachel Simmons – Veterinary Project Director
BSc (Hons) BVM&S MRCVS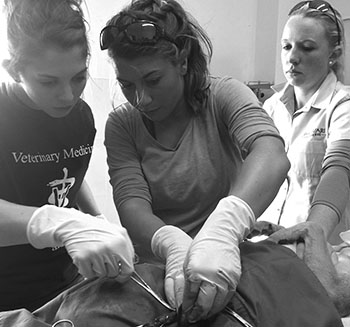 "I am a practising veterinary surgeon, living on the North Coast of Cornwall and working in emergency medicine – enjoying all things coastal in my free time, as well as spending time with my dog named Bird. After working with wildlife on my very first trip to South Africa at 19, my experience willed me to complete my studies to be a vet at Edinburgh Vet School."
FAVOURITE DESTINATION: I would have to say Africa and Asia are my favourite continents for working with wildlife, largely due to the diversity of species.
FAVOURITE GAP PROJECT: The Welgevonden Game Reserve – not only is the landscape beautiful, but waking up to see an elephant the other side of the fence is incredible! At night, you can even hear the lions walking past and the wildebeest grunting.
TRAVEL TIP: My packing saviour has to be stuff sacks. You can divide all your packing into sections and when you need something, you don't have to turn your whole bag inside out!