Welcome to the first of a series of blogs where we take a closer look at our different projects, outlining what you can expect from them and the reactions of those who have already been involved. First up is one of our most popular projects here at Gap Africa Project: The Shamwari Conservation Experience.
Centered around an award-winning conservation department, the Shamwari Game Reserve is one of the largest private animal conservation initiatives in Southern Africa and features all of the 'big 5' mammals (The African lion, African elephant, Cape buffalo, African leopard and White/Black Rhino) within its borders. Shamwari and GAP Africa have been partners for many years now, and as a result we are able to organise both group and individual trips.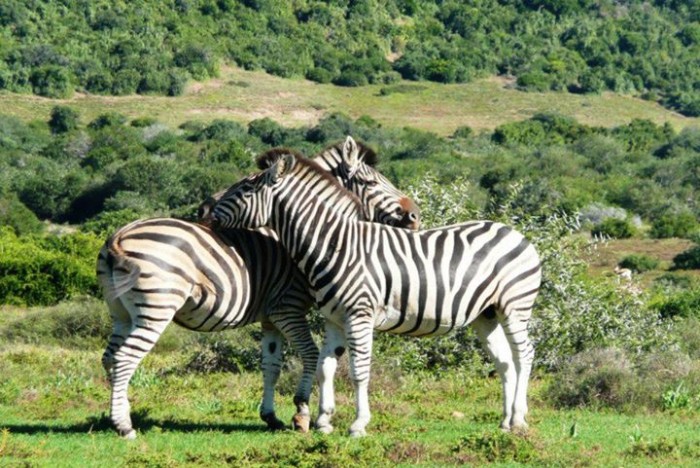 The Eastern Cape of South Africa is one of the most beautiful places in the world, with a biodiversity that is unmatched anywhere else in Southern Africa. Beyond the Game Reserve itself, the Wild and Sunshine coastal areas have incredible beaches, with the Sunshine Coast boasting incredible surfing as well, for those looking to learn/get back in the water.
"Shamwari is beautiful and the people are amazing. The best part is that it isn't a leisure holiday. You go there to do some work and learning, but you have fun while you do it."
Jonathan Troughton – Group Conservation Experience
So what do you actually do?
The experience itself is a mixture of leisure and learning. Because you can't guarantee what's going to happen where wildlife is involved, every experience is a little different from the last, but there are core activities that all those who visit Shamwari are likely to experience:
• Game monitoring – It is essential that the high-profile species around the reserve are closely monitored so that they can be better understood and well-looked after. As a part of the Shamwari team, visitors help to collect data, identify individual animals by their habits (it's incredible how you start to notice mannerisms once you've spent some time around the animals) and compile information on family structures.
• Landscape restoration – The reserve itself is built on reclaimed farmland. As a result, the eco-system is far from what it was 200 years ago. In order to rebalance the environment, the Shamwari team often sets out to clear alien flora, plant reeds, shore up erosion and maintain the fences that keep the reserve secure and the animals safe.
• Animal rehabilitation – Shamwari has its own rehabilitation centre that was set up to help restore injured animals found on the reserve back to health before safely releasing them back into the wild. The centre is not a sanctuary, as animals are released as soon as they are well enough.
• Talks and presentations on life on the reserve/conservation activities – Shamwari is lucky enough to boast a long list of experts who visit or work on the site, and these experts often take time to present on their area of expertise to those on this conversation work experience project. In particular this has been of great use to those participants looking to develop their veterinary knowledge by working with animals or those that wish to become park rangers themselves.
Beyond these experiences there are dozens of other activities on offer at Shamwari, all determined by the time of year and the needs of the reserve. Needless to say, if you have any interest in Africa and its wildlife, any time on the Shamwari Reserve will be more than worth it.
"How do you put into writing the Shamwari experience and put across to others how exciting and challenging the project is? The truth is, you can't! No two days are the same and the feelings and emotions you have when face to face with an elephant, following a pride of lions on a night drive and being lucky enough to see a leopard is out of this world."
Alison Summers – Shamwari Conservation Volunteer
We love the Shamwari Game Reserve, and it's a pleasure to see that passion reflected in the letters and reactions of those of you who visit it yearly. The fact that some of you return year after year to this spectacular place says more than we can in a whole blog post, and makes us confident that we're offering one of the best conservation projects in all of Africa.
For more information on the Shamwari Game Reserve, please click here.