Here we are again at the change of yet another season. One can feel the change in the air and also see the change in the bush. The sun is peeking over the horizon later and later in the mornings and is so quick to disappear at night; the days are definitely getting shorter and colder. There is an extremely big decline in the reptile kingdom due to most of them preparing for hibernation in the cold months and certain seasonal birds have already made their way onwards to the warmer regions for the next few months.
A brief overview of some of our bush family members: The lions are still doing very well since their big move in December last year with both females being exceptional hunters and the little lioness (nearing her first birthday on 01/04/2012) also starting to be more and more involved when mom goes out hunting, even assisted with a Blue Wildebeest kill the other day dangling on the back of the beast while the lioness took care of the rest.  The split lioness is also doing very well and is currently heavily pregnant. She is showing changes in her behaviour being much more static in a certain area of the reserve. She has most probably already chosen her den site and is now awaiting the big day…together with us all.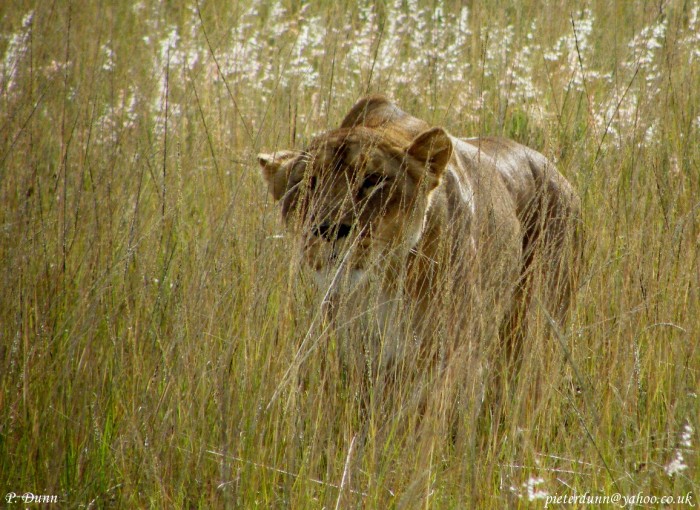 On a more serious and saddening note, we said good bye to a legend and a hero in the animal kingdom when Hapoor Junior was finally defeated in battle on 06/03/2012 at the age of 58 after being dominant on Pumba Private Game Reserve for 7 years and adding another 26 years dominant in Addo Elephant National Park, he will truly be missed and will remain in our memories for years to come.
To find out more about wildlife conservation at Pumba Game Reserve click here and wildlife conservation.