One of this summer's groups of Vets recently returned from the Vet Eco Experience project, and Hannah Steel has kindly written a blog post detailing what she got up to out on the Shamwari Conservation Experience. Enjoy the read!
10 days ago, when I arrived in Port Elizabeth Airport after a 24 hour journey, I never thought that I'd have held down a semi-awake impala by the horns for translocation, learnt to use a dart gun, been kicked in the knee by a waterbuck, done a pregnancy check on a buffalo, and shot a semi-automatic rifle, to name but a few mind blowing experiences.
These last two weeks have not only met my expectations – they have knocked them out of the park. I had no idea just how hands-on we would be, and how much time we would get to spend behind the scenes with the incredible staff here at Shamwari. Not only have we been able to get fully involved with the veterinary work here, we have been trusted to work independently at times. Being in my gap year, I was worried that the Vet Eco Experience would be too advanced for me, having not yet started my veterinary studies. But this was not the case – the other students and the staff here have been so patient, and have taught me so much. I'm so glad I decided to do this programme, and hope to come back again when I am further into my studies.
The veterinary work kicked off in the first week when Johan, the Shamwari Vet, darted several buffalo to carry out TB checks. I had expected to stand and observe the veterinary work, but I was soon handed a wake up injection, and told to give it IM. It was a terrifying experience at first, as I was standing next to this huge wild buffalo, just praying that I wouldn't somehow kill it by injecting it in the wrong way. I've now realised though, having done it many times over the last two weeks on various animals, that if you're doing something wrong, Johan or other staff will soon tell you, it's just important to get stuck in and give it a go! At the end of the first week we were given the task of relocating a blesbok, riding in the truck with the animal while it was translocated to the North of the reserve – quite a scary experience when it's half-awake. So we all went into the back of the truck and clung onto its horns for dear life for the 40 minute drive through the freezing cold reserve. Although cold, it was an exhilarating experience, and it felt awesome to be trusted by the staff with this wild animal.
Unbeknown to us at the time, we would get to re-experience this about 15 times on Monday and Tuesday of the second week, when some impala and waterbuck had to be darted and re-located to another game reserve. However it was even better this time – firstly because it was a lot warmer, and secondly because we were given the freedom to take the animals alone into the truck, and as a student team give the correct wake up drugs and tranquilizers (of course after being taught by darting specialist vet Murray). There were a few hairy moments with the waterbucks waking up, kicking and thrashing their horns around, but nobody got hurt (except for a few bruises), and all animals were safely relocated to a game reserve near Grahamstown. It was awesome to work alongside the amazing vets Murray and Johan, and to be so close and hands-on with wild animals.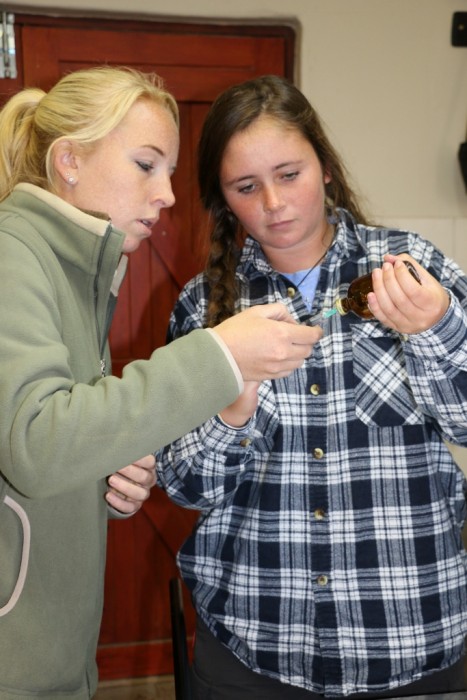 Later in the week, we had the opportunity to go to the local township to run a dog and cat clinic under the guidance of expert Shamwari veterinary nurse Megan. This was a very eye-opening experience, and I learnt a lot. We spent the morning giving dogs and cats vaccinations, worming tablets, spraying them for ticks, and giving the owners a bag of free food. It was very rewarding, and there were loads of cute puppies which was an added bonus. It was awesome to get this opportunity, and it was also amazing to see how much Shamwari is respected within the local community. However it wasn't all veterinary work – we have had some absolutely incredible and varied experiences. These experiences, and the veterinary work we have been able to do, can be attributed to the amazing Konrad and Charlotte, who work tirelessly to ensure that all students have an amazing time. Konrad managed to find us a pride of lions almost everyday, and enabled us to get a rare sighting of a female leopard, as well as a cheetah mom and her cubs. He also managed to 'call' a hippo, and get it to belly flop into a pond, wow. The constant humour of Charlotte and Konrad, and the general banter of the group have made the experience that much better. I have honestly had the time of my life, and have learnt and experienced so much. I look forward to returning in the future, and recommend this program to anyone looking for an incredible experience!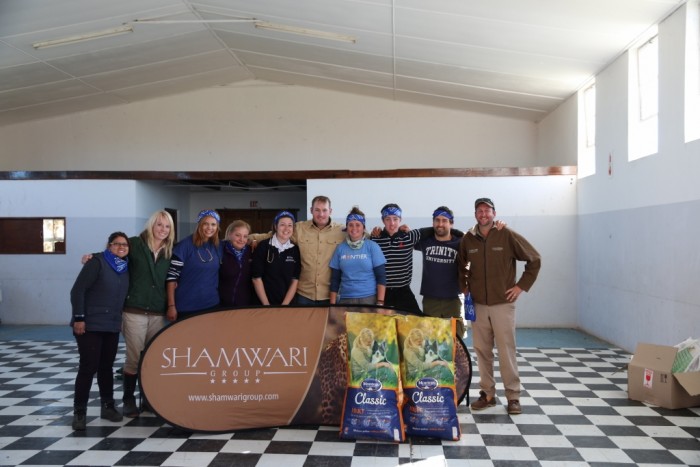 To find out how you can go on one of our amazing Vet Eco Experiences please visit the project page here.