Michaela Shilleto recently completed our tour from Cape Town to Victoria Falls, below is her feedback on the incredible journey!
I've just done the 3 week camping Cape Town to Victoria Falls and had the time of my life! Amazing places with amazing people and met some great friends! Camping under the incredible African night sky and waking up to the sound of roaring lions! I've included some personal highlights of the tour below!
Our guides were fantastic and the food was great too, all cooked from scratch! Both GAP Africa Projects and Nomad were extremely organised and helped me every step of the way to organise this trip of a lifetime! Would highly recommend to those looking for a true African adventure! I really didn't want to come back home! Special thanks to Mark and Cinzia at GAP Africa Projects and our Nomad guides Boyd and Norman! I look forward to booking with both companies in the future as I will certainly be going back!
Thanks Again.
Michaela
Camping in the Spitzkoppe Mountains under the Milky way. The only way to appreciate the incredible African night sky is to actually see it for yourself! We were lucky enough to meet some professional photographers who helped capture this image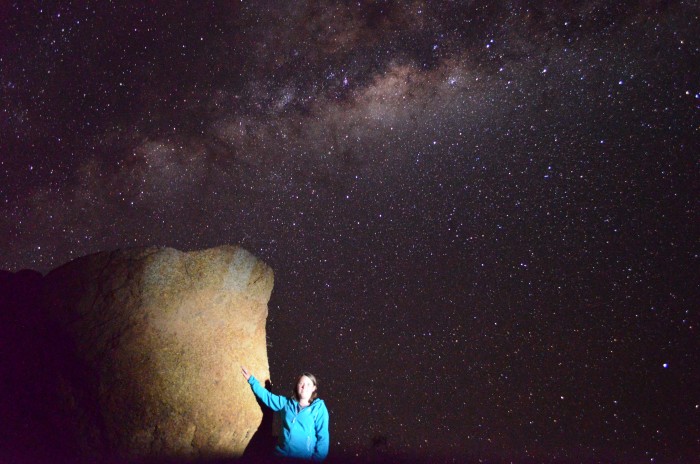 Having the opportunity to skydive over the desert in Namibia. Jumping out at 10,000 feet with a 30 second freefall should be on everyone's bucket list! An incredible experience!
Seeing the true Africa with the animals in the national parks, we saw all the big 5. The water holes were within walking distance from where we were camping. We sat one day and saw a herd of about 25 elephants stopped by the waterhole along with giraffes, rhinos and many others! Here, we were also awoken early hours of the morning by the sound of roaring lions! A true african camping experience!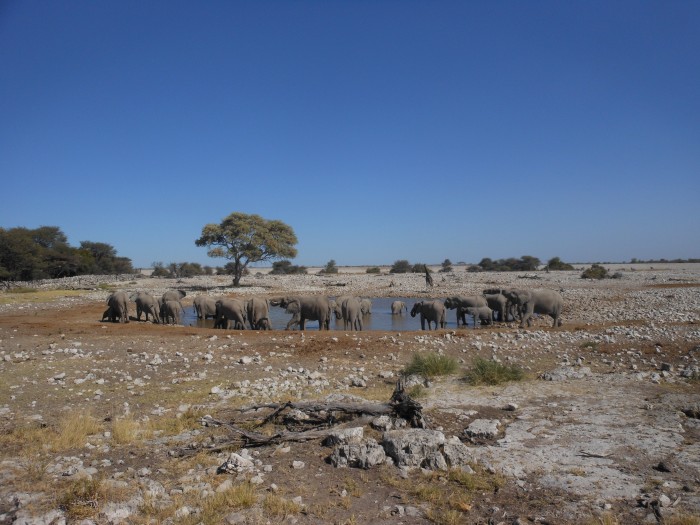 We finished at Vic falls in Zimbabwe and what an incredible place to finish! I took a helicopter ride over the falls, one of the seven wonders of the world! A truly awe inspiring experience!