The first week in April has was a busy one for all at Hoedspruit Endangered Species Centre. Everything from new births, to moving lions, kept us occupied for the first few days of the month.
OUR NEWBORN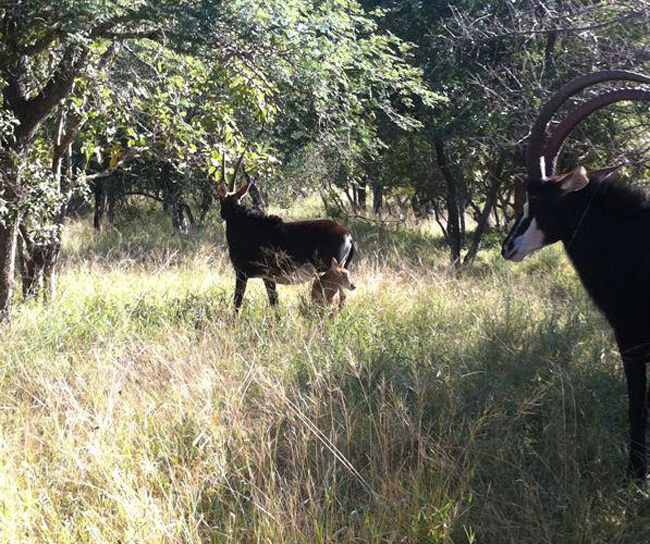 Licia, the assistant curator, was in the Centre one morning when she spotted a newborn sable calf. We believe that the calf is already about two weeks old! Sables have a gestation period of eight months, after which one single calf is born. The mother keeps the calf hidden for the first few days before bringing it out into the open.
THE ESCAPE ARTISTS
As many of you know, we have had our four sub-adult lions in quarantine for some time after they escaped from their enclosures. We worked very hard to fix the lions' enclosure as soon as it was possible, and brought a veterinarian out to ensure that the escapees were safely moved back to their enclosure.
As seen in the photo, our internship student, Simon Mnisi, assisted with the operation. He is indeed learning a lot at the centre thanks to the US Friends of the Hoedspruit Endangered Species Centre.
MOMS TO BE
Last but not least, we have five of our female Cheetahs in the Maternity Ward at present. We have moved them out of their enclosures into a stress free environment, away from people and vehicles, and only the Curators Christo and Licia are allowed into the area. Cheetahs have a gestation period of three months, after which between two and six cubs are born. Here's hoping that we have more King Cheetah cubs born.