DONATIONS
The floods we experienced were traumatic to say the least, but at the end of the day Hoedspruit Endangered Species Centre got off fairly lightly (all things considered). Unfortunately the people in Hoedspruit and surrounds weren't as lucky. Many had to be airlifted to safety, their worldly possessions washed away in the fast rising water.
We put out the word and before long we were inundated with donations and offers to help. The kindness and generosity expressed was humbling. Help literally poured in from everywhere. Parents and teachers at the Anton Van Wouw and Menlo Park Primary Schools in Pretoria dropped off clothes, blankets, food and other supplies, which we then transported to Hoedspruit in a Toyota Hilux that was very kindly loaned to us by Mc Carthy Toyota in Sinoville. G&H Transport donated new tyres for our front loader, which meant that not only were we able to continue the daunting task of repairing the roads without the worry of getting stuck in the mud, but we were also able to deliver some much needed supplies to those left destitute by the disaster. This isn't the first time that these amazing folk have stepped in to help.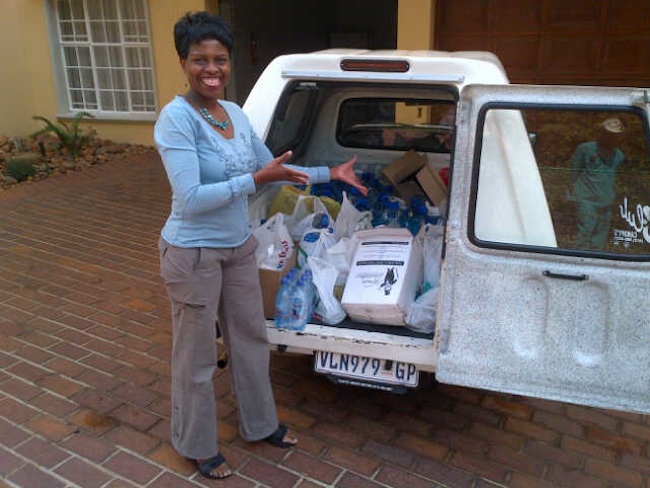 A donation line was also set up, so that people had the option of contributing financially if they wanted to. SMS the word "flood" to 40430 at a cost of R20 per sms. After weighing up all the options, we eventually decided to join forces with the local church and focus our efforts in the Kampersrus and Klaserie regions. With so many people in need it wasn't an easy decision to come to, but in the end we reasoned that we'd be able to make more of a difference by helping those that were easiest to reach.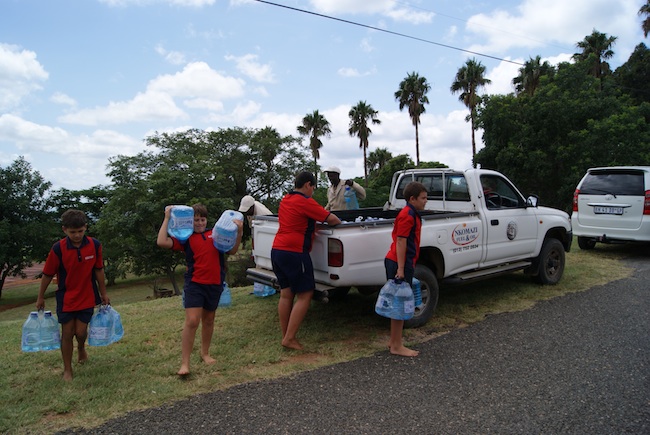 We met some amazing people and heard some truly heartwarming stories while dropping off donations in these areas. We were also very fortunate to be able to deliver a whole truckload of drinking water to Mariepskop Primary School. Many of the teachers, school kids and their families didn't have enough water, so this will at least help tide them over for a while. The lack of clean water in the region is an ongoing problem. One of the little girls told us that they don't even have water to wash their clothes. People are having to go to friends and family to do their laundry.