It was 2012 when I headed out to the Kariega Game Reserve, but little did I know the life changing experience that the reserve had in store for me…
Poaching had unfortunately started to become all too common in South Africa, and it was certainly something I was aware of, but I was not prepared for what I saw had happened to three rhinos. On the 2nd March 2012 poachers had entered Kariega Game Reserve, a small privately owned reserve in the Eastern Cape. The animals had been darted and their faces hacked for their horn. Sadly one of the rhinos passed away that night, but two were alive and Dr William Fowlds and the rest of the amazing people at the Kariega Game Reserve made the decision to try and save the rhinos and give them the chance at life.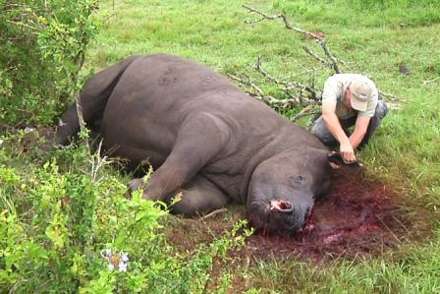 The two rhinos were named Thandi (meaning love in Xhosa) and Themba (meaning brave and courageous), Thandi was the female and Themba the male. Unfortunately Themba's health slowly deteriorated due to the way he had fallen, his back leg had lost circulation and nothing was able to save it. Sadly, 24 days after the poaching Themba passed away at a water hole where it is believed he just lay down, gave up and died.
Fortunately Thandi went from strength to strength, and in late 2013 it was discovered she was pregnant – a miracle in itself. A rhino's pregnancy lasts 16 months, so a long wait! But it proved worth it when on the 13th of January 2015 Thandi give birth to a female calf named Thembi (meaning hope in Xhosa).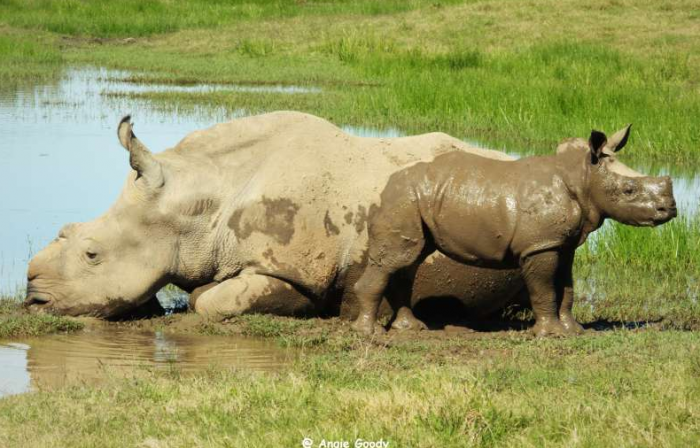 It was the courageous spirit of Thandi that inspired me to start a small organisation known as Thandi's Fund Raiser in 2012, this then grew to Thandi's Endangered Species Association in 2014 which is now an Isle of Man registered charity.
Since 2013 Gap Africa projects has supported and contributed to the organisation. With their help many rhinos have been protected and we thank them for their continued dedication and contribution to helping to protect the rhino and look forward to our partnership developing.
– Angie Goody
To find out more about Thandi's Endangered Species Association, please head over to www.tesawildlife.org