So, you have decided that you want to take part in animal conservation work in Africa and help the preservation of endangered species. What a great decision! Not only will you have a truly life changing experience but you will also be assisting with the conservation of rare and exotic animal species, what could be better. But before you head of on your expedition, there are a few things to bear in mind and prepare for, in order to make your animal conservation work run smoothly.
Make sure you pack the right clothes.
Although there is not a strict dress code when it comes to animal conservation work, turning up in your best Hawaiian shirt is probably not the wisest decision. Not only will you stand out like a sore thumb but you will most likely draw attention to yourself from the non human kind. The first rule of working with wild animals is try to blend in to your surroundings, more often than not the animals will identify you and the vehicle you are on as one entity. It is only when this illusion is broken that problems can occur. So neutral coloured clothing is a must to help you blend in like a chameleon and keep, not only the animals happy but all the other budding conservationists on your vehicle.
Get the right jabs.
Here in the UK we are lucky enough not to have nasty creepy crawlies that carry painful stings and bites and strange tropical diseases. Unfortunately this may not be the case when you are taking part in animal conservation work. Some remote areas of the African bush are the breeding grounds for many weird and wonderful creatures, most of which are harmless and only threatening in appearance. It is the small unseen threat that can catch you out, so make sure you are fully jabbed up to combat any disease, such as malaria, that may be carried by these sneaky little foes.
Pack the essentials.
There is nothing worse than being in the middle of the African bush taking part in animal conservation work and then realising that your brand new Swarovski Binoculars are still sitting on your night stand at home. There are a few essential bits of kit that will help you on your conservation experience:
Binoculars – To help you easily distinguish the rhino from the termite mound in the distance.
A good camera – You will want to capture all of the magical moments you are sure to have.
Sunhat and Sunscreen – They say "Only mad men and dogs go out in the heat of the day", well it turns out people doing animal conservation work do as well. So make sure you are properly protected from the UV's.
Insect repellent – You may be protected against the nasty diseases that may be carried, but the trick is to stop them even biting you in the first place.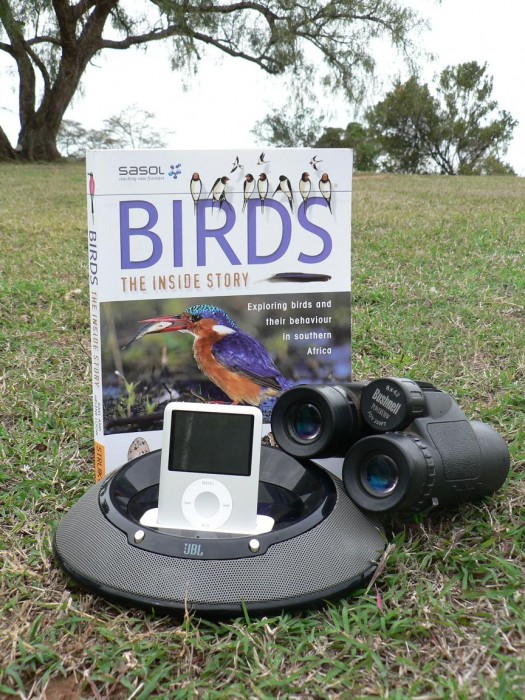 Stock up on your home comforts.
Although most conservation experiences offer some very comfortable living accommodation, it does not detract from the fact that you are living in the middle of the wilderness. This means you cannot just pop to the shop to pick up a mars bar to help ease your chocolate craving. It is therefore advised that you stock up on your guilty pleasures before you arrive for your animal conservation work.
Travel Insurance.
As with any trip overseas it is imperative that you have adequate travel insurance, this is no exception when doing animal conservation work. Make sure you check that your policy covers all the activities that you are planning on doing; there may be some that are out of the ordinary!
And Finally.
Enjoy your experience! Travel with an open mind and be prepared to get stuck in and it is almost guaranteed that you will have an amazing experience. But most importantly make sure you are fully prepared for your animal conservation work!