Project Overview
Project Type: Conservation & Research Project
Location: Welgevonden Game Reserve, Waterberg, Limpopo Province, South Africa.
Arrival/Departure: O.R. Tambo International Airport, Johannesburg
Accommodation: Safari Tents, Research Camp
Meals: Three meals per day included.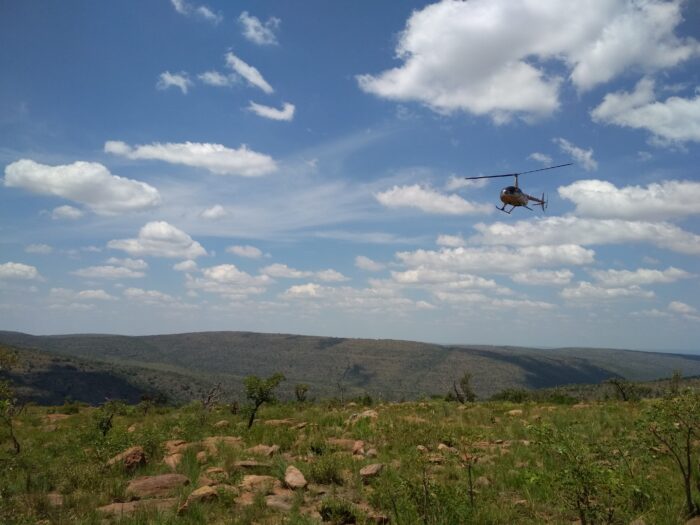 FURTHER INFO
Welgevonden is home to over 50 different recorded mammals, including the Big Five. The Reserve is a sanctuary for white rhino (near threatened), black rhino (critically endangered) and cheetah (vulnerable) and these species are prioritised in their conservation management.
The Biomonitoring Team is responsible for the important ongoing ecologicical monitoring on the Reserve. This programme is perfect for student groups in science, conservation or land-based disciplines wanting to gain some knowledge and experience in the field, while contributing to important long-term conservation efforts.

Your Conservation Programme – Biomonitoring Research Team
As part of your project, you will be heavily involved with the day to day field work conducted by the biomonitoring team.
Activities include, but are not limited to:
Game transects – estimates of numbers,
body condition and herd structure
Telemetry tracking of collared animals
White Rhino monitoring and condition
scoring
Camera Trap Surveys (Black Rhino and
other cryptic animals)
Nocturnal species ID and night game drive
Predator monitoring with use of ID kits
Mortality/kill recording
Visit temporary holding bomas
(enclosures)
Animal tracking
Waterberg Wild Dog Project
Collecting faecal samples for research
Local wildlife auction (Only on certain
weekends)
Alien plant species eradication
Vegetation Condition Assessment
Waterberg Biodiversity Project – Data Collection with experts in their fields
Emergency veterinary interventions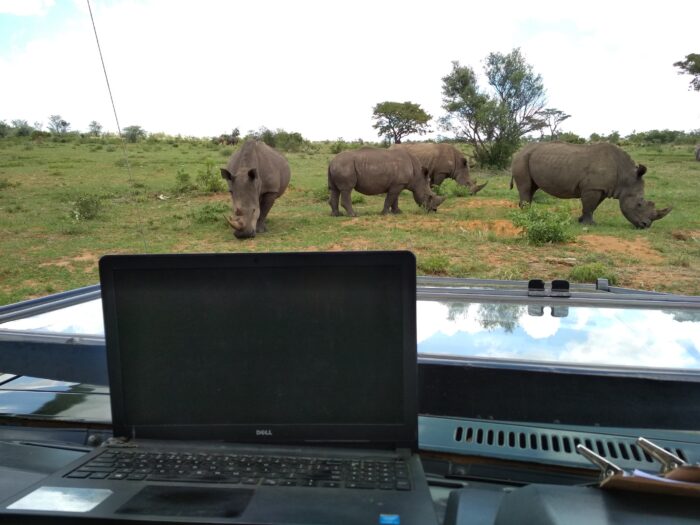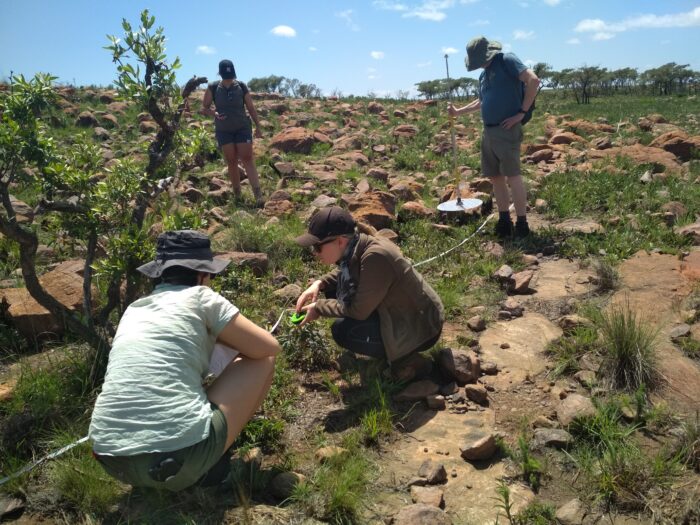 Welgevonden Research Camp Accommodation
Participants are accommodated at the Research Camp, based on the reserve which boasts ten tents that sleep two to four people per tent in single beds, each tent also has lighting and electricity supply, so its basically 'glamping!'. There are communal hot and cold showers and regular flushing toilets. There are communal facilities including a lecture room, dining area, entertainment area and large storage fridge. The centre also has access to Wi-Fi.
The camp is fenced off inside the boundaries of the reserve, surrounded by a grazing lawn so there's a good chance you'll find animals just outside your tent in the morning.
All meals are enjoyed together mostly in the outside dining area and sometimes inside on colder evenings. Three meals are provided daily on a self cook basis which are mostly prepared by the group in small teams. Evening meals and breakfast are enjoyed at the camp and lunch is normally brought into the field and had picnic-style in the bush.
Most evenings are spent at leisure in camp mostly outdoors at tables and benches or around a campfire.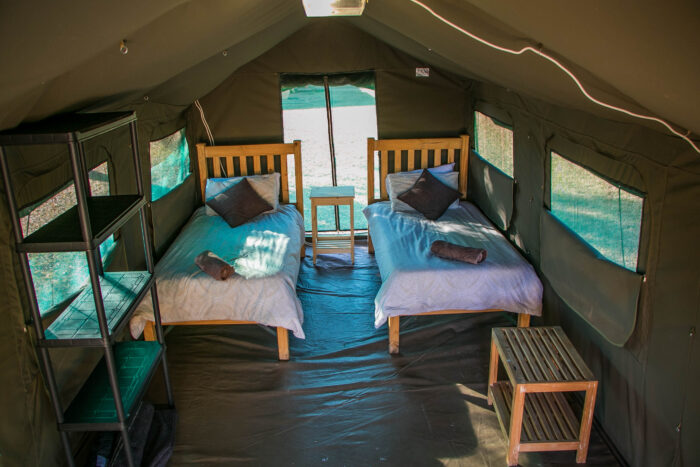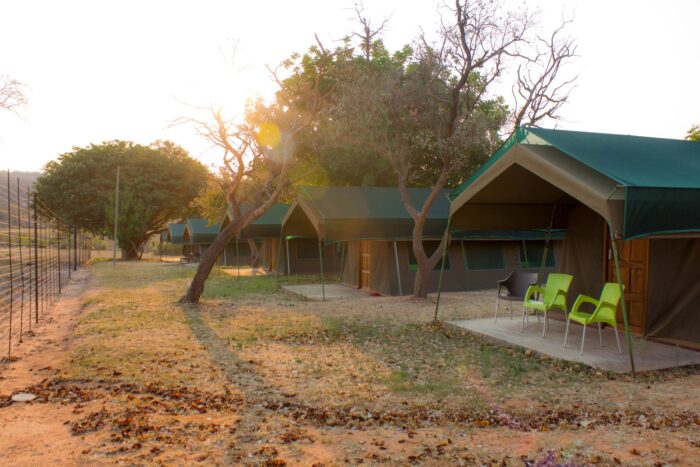 Weekends and Off Time
The biomonitoring team are usually in the field 6 days a week, so Sundays are usually used to stay in camp to do laundry, relax, watch documentaries, help with admin or go on a tour in the area.
The Vaalwater Township Tour 
Visit local art gallery, curio shop, craft market
Traditional lunch
Traditional beer brewery and visit to a Village for traditional dancing and music.
Horseback Safaris are also popular in the area – viewing wildlife while on an outride is a special experience
Swimming & hiking 
A hike in safe neighbouring reserve followed by a swim at a secret natural swimming pool can also be arranged.