Reviews
Shamwari Conservation Experience Review – Jacob Dykes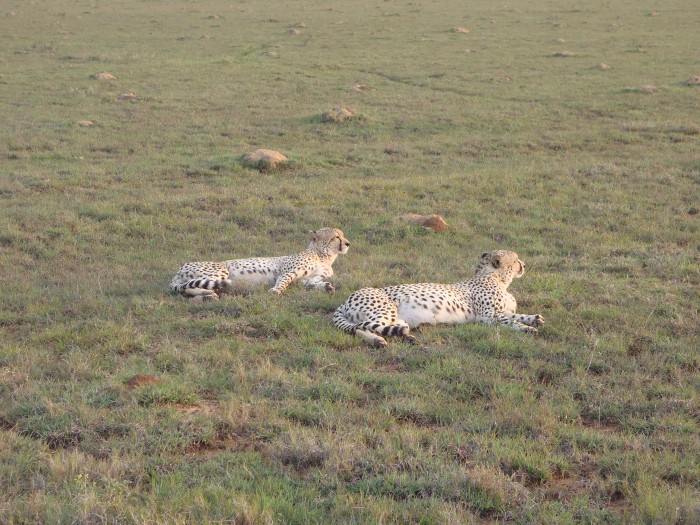 The Shamwari Conservation Experience, to unashamedly use a cliché, is a project that truly exceeds all expectation. We arrived at Shamwari with no knowledge that the next few weeks were to be some of the most informative, enriching, enjoyable, and at times the most absurd of our lives. It's not every day you wake up knowing you're going to be relocating an injured Hippopotamus or releasing a Marshall eagle into the wild. But as we found out, such is the nature of conservation. The dynamic character of the reserve demands the flexibility of conservationists; you could be informed mid mouthful of morning cereal that the Veterinary team needs a hand refitting a tracking collar on one of the reserve's leopards. The variability of activities we were involved in was something we cherished – you really feel like you're playing an essential part as a volunteer in the conservation process. In this hands-on form of experience, we learnt much more about the daily requirements of the Shamwari team to sustain the ecology of the reserve, and as such what volunteers aren't doing is a conservation program, but playing a role in conservation itself.
We were consistently stunned by the skill and knowledge of the rangers; they had mastered and honed every detail of the ecosystem over years of experience, and were hugely informative on the history, recent, and future directions of conservation. Social sustainability initiatives with local communities are something that the program is passionate about, building resilient, local communities on the doorstep of such a huge reserve. It was an invaluable experience to be contributing to local schools, communities as well as conservation in just one project.
The nature of the project attracts a huge range of nationalities and personalities, united by the common passion for conservation. We were instantly welcomed to this eclectic bunch, meeting some truly unforgettable characters and building lasting relationships with like-minded individuals along the way. Although it's an experience that will be hard to trump, it's one that has really encouraged me to participate in more conservation and sustainability focused projects in the future.